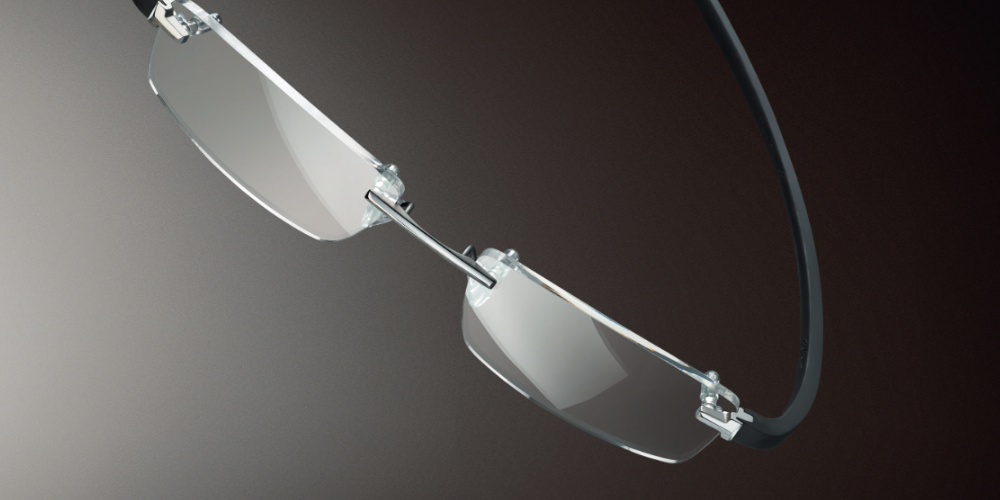 REFLEX ORIGINAL £269
AN ICON OF PERSONALIZED COMFORT AND PERFECT HOLD
Ingenious. The hinge less temples grip your head lightly and ensure a perfect hold on your face. Their straight design fits comfortably under a helmet
Innovative. Exceptional materials – ß-titanium and elastomer – mean extreme lightness, optimal comfort and great resistance. A memory for the shape of your head.
Iconic. TAG Heuer Avant-Garde Eyewear Reflex series: innovation in a subtle yet instantly recognizable design.
METALLIC TEMPLES £269
THE ESSENCE OF INNOVATION, YET AS LIGHT AS A FEATHER
innovative straight temples and hinge less down metallic temple that is both flattering and discrete.
unprecedented flexibility and durability that weigh very little.
You experience all the comfort of TAG Heuer technology, in an quietly assertive design.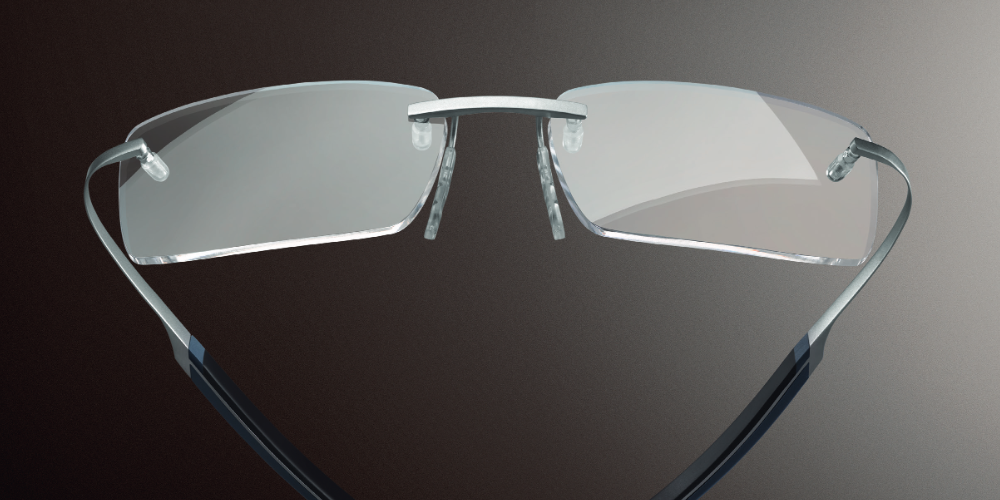 TRENDS from £332
ACCESSIBLE DESIGN COMFORTABLE ANYWHERE
A TAG Heuer Avant-Garde Eyewear bestseller. Not only for its high quality materials and avant-garde design.  But because the Trends series allows you to declare your individuality with style.  Start with the choice of sporty elastomer temples or elegant acetate temples.  From urban intellectual to contemporary chic, the only difficulty is deciding.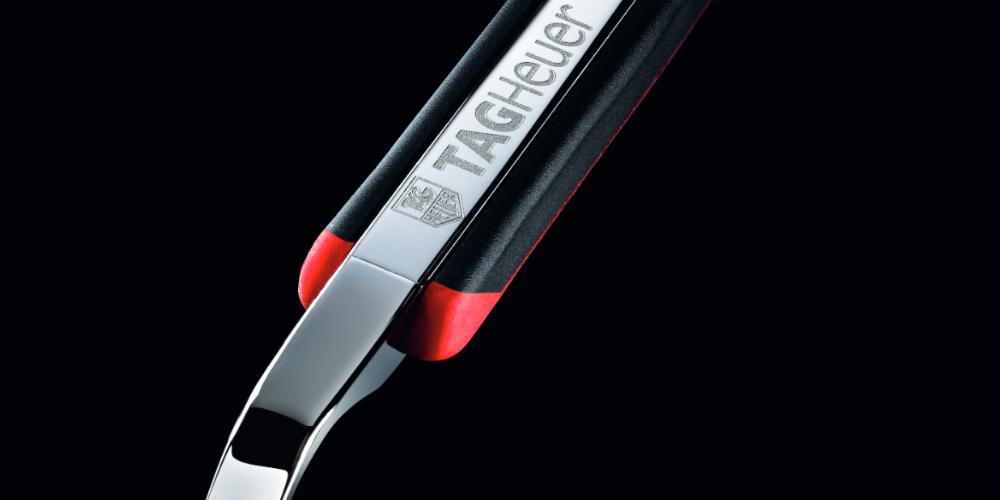 URBAN from £332
DEDICATED TO MODERN LIFE
With its sober design, the new "Urban" collection fits every situation of your modern daily life.  Whatever the choice you make, mat or shiny, polymer or acetate, you will find TAG Heuer Eyewear key features: comfort and ergonomics.  Hinges and subtle details remind TAG Heuer Avant-Garde Eyewear manufacturing high end standards.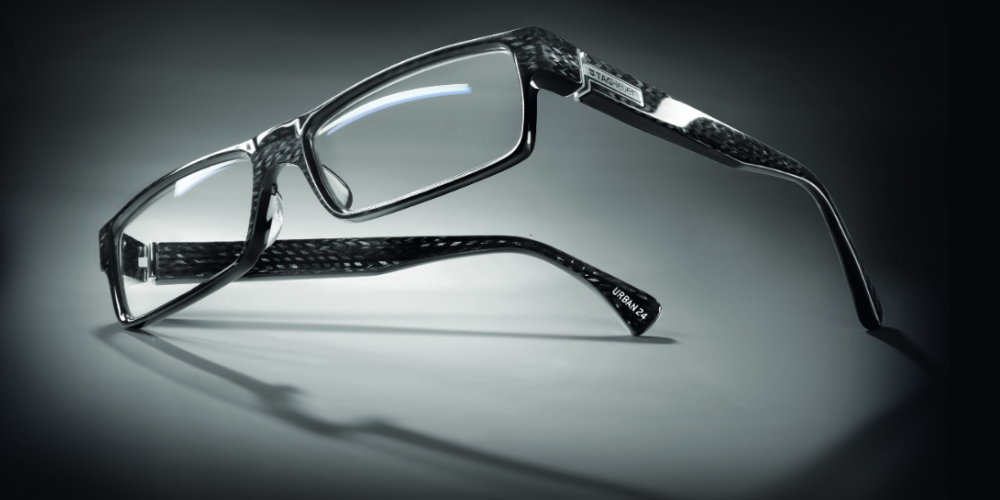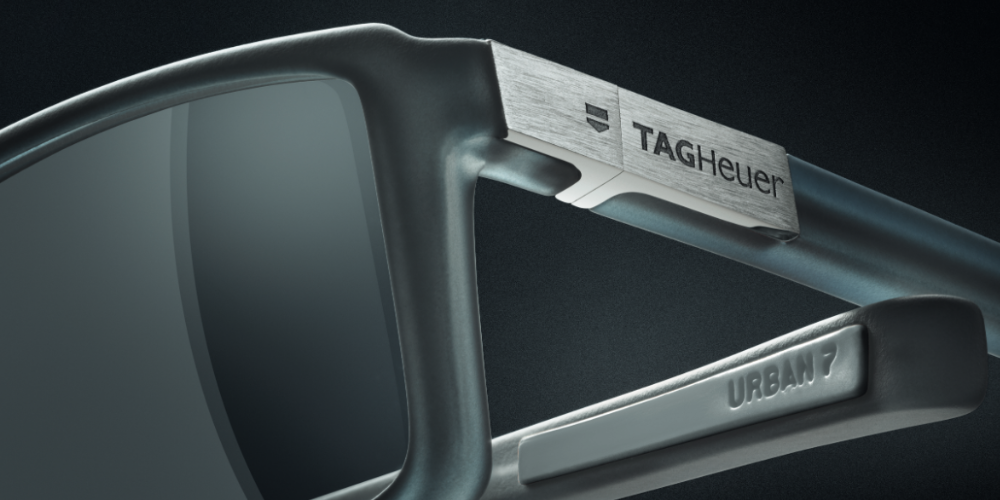 L-TYPE LW from £765
ALL THE EXCELLENCE OF TAG HEUER RACING HERITAGE CONDENSED IN A SPORTY AND ELEGANT DESIGN
L is for leather, exceptional quality materials of certified origins. Softest calfskin, alligator, or python grace the outer temples, handturned by highly-qualified TAG Heuer craftsmen.
L is for luxury, the refined quality found in every detail of the L-Type series: in the design which combines expert TAG Heuer technology with adjustable comfort.
LW is for lightweight. Put them on and you'll forget they're there. But how can such a luxurious concentration of technology weigh so little?  A 100% carbon structure.
L-TYPE ORIGINAL from £595
A STRONG IDENTITY CHARACTERIZED BY ELEGANCE
Noble materials of exceptional quality: leather with certified origins and hand-tapered edges created by highly qualified TAG Heuer craftsmen.  Optimal comfort thanks to flexible, self-adjustable temples and hypoallergenic, anti-slip elastomer on the inner lining of the temples.  Each frame has a unique serial number for worldwide tracking.